The Luxi 3-in-1 Adjustable Mattress
Our Signature Luxury Mattress
The Luxi 3-in-1 is the first-ever adjustable bed-in-a-box with innovative, shape-matching technology for the optimal level of softness, cooling, breathability, and comfort. With the ability to change the softness or firmness anytime the Luxi 3-in-1 meets the comfort preference of every sleeper.
Free Pillow(s)
Free Shipping
Why Luxi
Expertly engineered to out-perform every other mattress on the market today. We've taken recent advances in mattress technology and evolved them. Our shape-matching technology has been clinically tested to enhance your sleep by providing personalized comfort and support - making it the best mattress you've ever slept on.


The Widest Range In Comfort Satisfaction
The Luxi 3-in-1 mattress is an evolution from the "on-size-fit-all" mattress concept. Luxi fills the gap where the "other" online mattresses fall short by giving modern consumers a wider range of satisfaction in how the mattress feels. Thus reducing return rates and keeping mattresses out of landfills. Bottom line. Our shape-matching technology coupled the ability to change the softness or firmness anytime meets the comfort preference of every sleeper.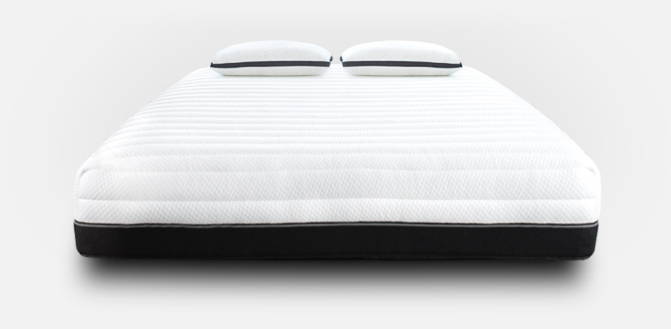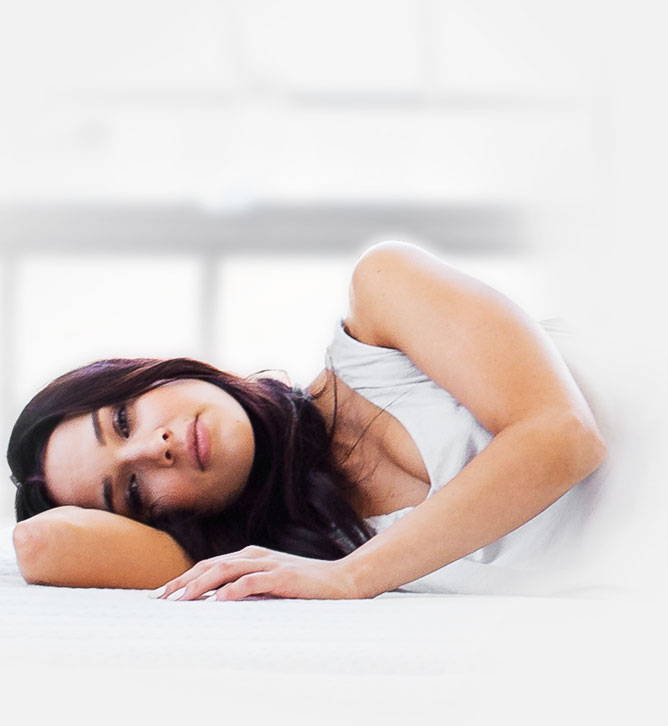 Shape-Matching Technology
Clinically tested to enhance your sleep by relieving pressure where you feel it most. SMT delivers the perfect amount of "sink" and "hug" determined by body weight, sleep position and pressure profile.

Adjusts To Soft, Medium Or Firm
Every Luxi 3-in-1 mattress comes with adjustable layers that can change the softness or firmness of the mattress to meet your personal comfort prefrence.

Dual Side Adjustability
If you have a sleep partner, chances are you have different comfort needs. Luxi has been designed to help with that. If needed, each side of the mattress can be adjusted independently to satisfy both sleepers.

Adjust To Perfection
The Luxi 3-in-1 mattress is delivered in the medium setting. To change the firmness level simply unzip the mattress cover and filp the comfort layers. It's that simple.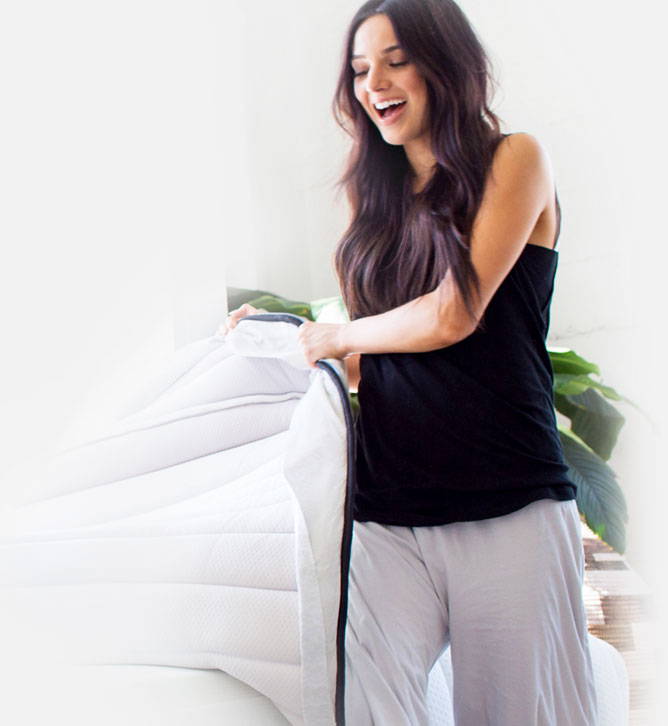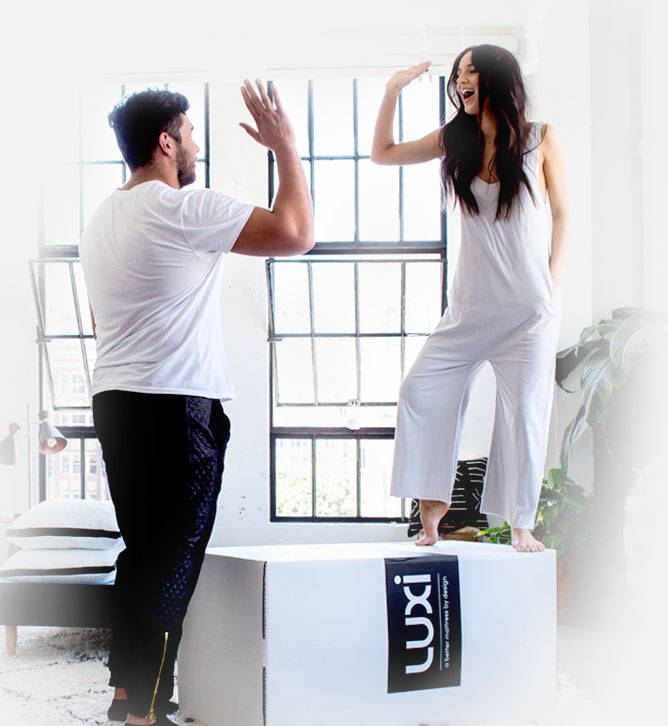 Easy Set-Up
Luxi Mattress's are compressed, rolled and packed in a box for easy delivery and setup. Usually ships within 3-5 days and shipping is free.

Expertly designed and engeneriered to delivery a luxury feel and enhance your sleep experience.
Hand crafted and made in the USA, All Luxi products have been rigorously tested to stand up to years of sleep.

Made with premium raw materials and no middle man puts savings back in your pocket.

Order online and shipped direct to your doorstep with free shipping and a 100 night risk-free trial.

Shape-matching technology makes it the most comfortable mattress you've ever slept on.

Our giveback program, #Sleep4Change donates a % of sales to the charity of your choice.

"I'm Love'n My Luxi"

"Luxi Is My Mattress Now And Forever! "
"#myforevermattress"

"Hugs In All The Right Places"
"The Comfort And Luxury Is Beyond Compare!"
100 NIGHT TRIAL

We invite you to try LUXI risk free for a 100 Night Trial.

If your LUXI fails to meet your expectations after 30 nights, we will provide a consultation to see if there is something more that can be done using LUXI's adjustability to help you get a Great Night's Sleep. If those efforts still fall short of your expectations, we will help schedule the donation of your LUXI to a qualified non-profit and issue you a full refund.

1000 NIGHT PLEDGE

Your life doesn't get better by chance, it gets better through change.

LUXI is dynamic like your life and your body. Our 1,000 Night Pledge is our big commitment to work with you to fix any comfort challenges you may have. If your LUXI fails to meet your expectations for a 1,000 nights, we will provide a consultation to see what can be done using LUXI's potential to be customized to help you get a Great Night's Sleep.
Why We're The Highest 5-Star Customer Rated Mattress
5 Layers & 11 Inches Of Best-In-Class Components
Keeps You Cool With Product & Technology Innovation
Luxi is known for being one of the coolest sleeping memory foam mattress availble today.
1. BREATHABLE

 

With the help of our breathable top fabric, air flows through the mattress quickly to boost the speed of heat transfer.
2. HEAT REMOVING

 

SBT shapes function like a series of channels running horizontally both from side to side removing heat by airflow.
3. OPEN CELL

 

All materials are open cell structure to help with temperature control and keep you cool.
Frequently Asked Questions
How do I order a split mattress?

All Queen, King and Cal King Luxi Mattresses come with the split feature so each side can be adjusted to soft, medium or firm independently.
If I'm a single sleeper, will I feel the split?

We've never had any complaints about feeling the split, even on different settings. Luxi's unique quilted cover design with 1.5 inches of memory foam makes sure of that
Can I order without the split feature?

If you'd like to order without the split feature, no problem. After you place your order, just email us here. hello@luxisleep.com
What softness setting is Luxi shipped in?

All Luxi's are shipped in the medium configuration unless you request otherwise. We suggest you try it on this setting for a couple of nights before changing to softer or firmer.
How do I adjust the softness settings?

Adjusting your Luxi is as easy 1-2-3-. Just unzip the mattress and flip the inside layers.
What is the weight limit?

Luxi works great for those up to 250lbs. If you are over 250lbs, being that we are the manufacturer, we are able to "tune up" your Luxi, meaning we will give added support. After you place your order, just email us here: hello@luxisleep.com
Amazing Customer Service
I had the good luck to speak with Samantha from the moment I made contact with Luxi. I have a Nectar Mattress which is causing severe heat retention issues, and is causing me to wake up with back pain that I didn't have prior to buying their mattress. I ordered the LUXI ONE from Samantha in the hopes that my return of this awful Nectar Mattress would be close in timing. I've been trying to reach Nectar for several days, no return phone calls, no answered emails, no response to Facebook messages. In contrast, I called LUXI desperate that I couldn't afford two mattresses. Samantha again. She came through for me before the chat was completed, with the refund of the LUXI completed. I promised her if and when I'm able to reach someone at Nectar to take this terrible mattress back, I'm going to buy the LUXI ONE. I can't speak to the mattress except to say that I've done a lot of research, and the SBT system they designed will obviously make their mattress temperature neutral if not cooling. Plus that same SBT system should theoretically make sleeping without back pain a no brainer. It was designed by someone who helped build sleep solutions for disabled people like myself. I have a form of Muscular Dystrophy, and really need to get out of under this Nectar scam and into a mattress that will actually help improve my health. Buy this mattress, because a.) it looks like it's the best on the market, b.) they really know what Customer Service is and how to deliver. I feel so terrible that I wasn't able to purchase the mattress as I had agreed, and I'm losing out on the great deal they had offered me:-(
Excellent Customer service and Bed!
We purchased a Luxi mattress a little over a year ago. We had been sleeping on some form of water type bed for years and wanted to try a more conventional mattress that was easier to move and clean around. The first configuration that came was too hard for us so we changed the configuration to the softest level and slept on that for almost a year. I liked the bed but my back was starting to hurt as I didn't think there was enough give while sleeping on my side. I contacted LUXI and the staff quickly responded and sent us a replacement level which is not as stiff and allows for more give. We are both very happy with the new mattress configuration and are sleeping great! Thanks LUXI!
Awesome!
Great bed. Great price. The quality of this mattress is impressive. Love it!
Great Mattress
I have been sleeping on my new Luxi mattress for a week now & am very happy with it. It is supportive, but still nice & soft on the pressure points. I have not found it to be overly warm, although I would say it's a bit warmer than a coil mattress. I also have to rave about the service I got from Samanth! She was so helpful, answered all my questions and made sure my order was correctly placed. This certainly lives up to the reviews I read and for me, the service is as important as the product, especially when you are buying online.
Love my Luxi
I have been on this mattress 8 months and it just keeps getting better. I recently ordered two pillows as well and they are amazing too! Once I get my winter bonus I am purchasing two twins for my girls! We will be a Luxi family!