The Luxi One Mattress
Affordable Luxury
The Luxi One is our most affordable luxury foam mattress. While it doesn't have the at-home customization options of the Luxi 3-in-1, it's still made with the essential shape-matching technology for the optimal level of firmness, cooling, breathability, and comfort.
Free Pillow(s)
Free Shipping
Why Luxi
Expertly engineered to out-perform every other mattress on the market today. We've taken recent advances in mattress technology and evolved them. Our shape-matching technology has been clinically tested to enhance your sleep by providing personalized comfort and support - making it the best mattress you've ever slept on.



Leaves You Feeling Perfectly Supported And Practically Weightless
Our shape-matching technology is what sets Luxi mattresses apart from being just another mattress and enhances your sleep experience by delivering the perfect level of sink and hug determined by body weight, sleep position, and pressure profile. Designed get you in the most comfortable position, helping you to fall asleep faster and stay asleep longer.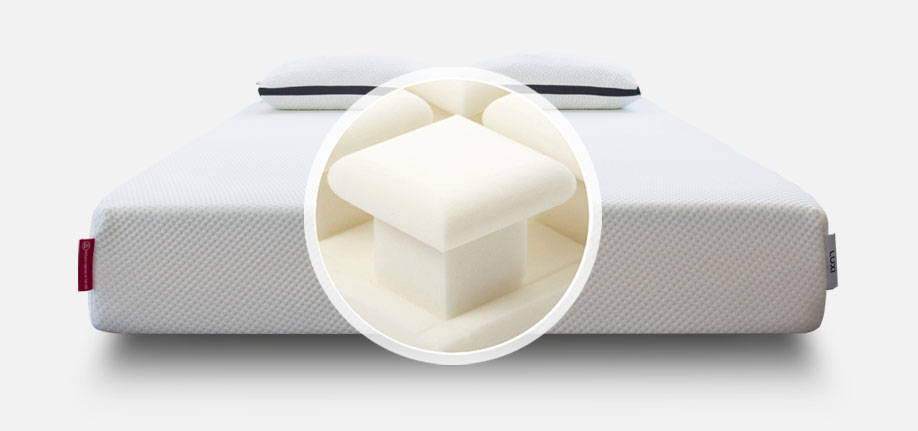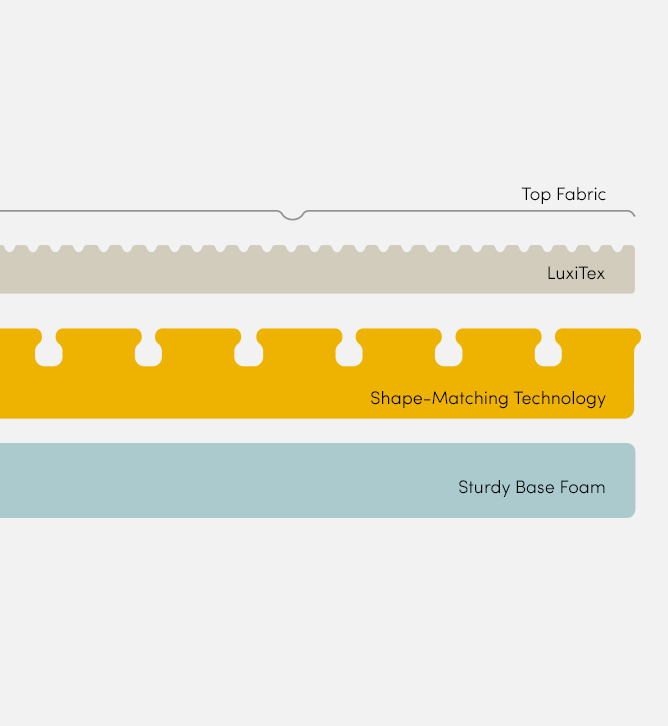 SHAPE-MATCHING TECHNOLOGY


ALL FOAMS ARE CERTIPUR-CERTIFIED
Medium-Soft Feel
Designed for every body type and sleeping style by filling any curve with the perfect amount of support but soft enough to be gental where you need it most.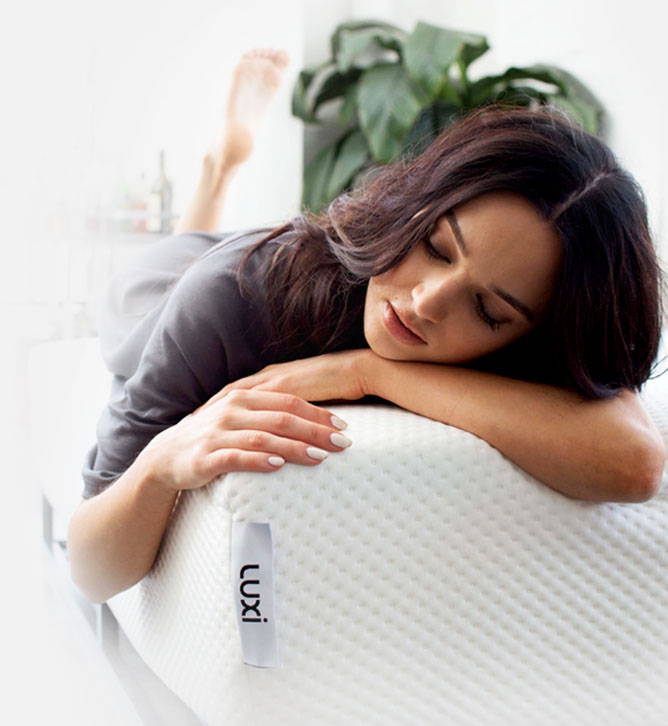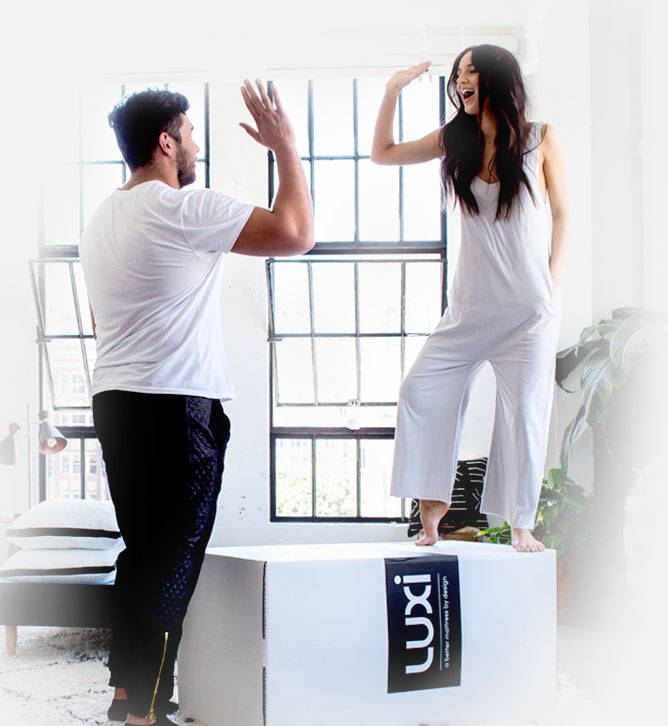 Easy Set-Up
Luxi Mattress's are compressed, rolled and packed in a box for easy delivery and setup. Usually ships within 3-5 days and shipping is free.

Expertly designed and engeneriered to delivery a luxury feel and enhance your sleep experience.
Hand crafted and made in the USA, All Luxi products have been rigorously tested to stand up to years of sleep.

Made with premium raw materials and no middle man puts savings back in your pocket.

Order online and shipped direct to your doorstep with free shipping and a 100 night risk-free trial.

Shape-matching technology makes it the most comfortable mattress you've ever slept on.

Our giveback program, #Sleep4Change donates a % of sales to the charity of your choice.

"I'm Love'n My Luxi"

"Luxi Is My Mattress Now And Forever! "
"#myforevermattress"

"Hugs In All The Right Places"
"The Comfort And Luxury Is Beyond Compare!"
Keeps You Cool With Product & Technology Innovation
Luxi is known for being one of the coolest sleeping memory foam mattress availble today.
1. BREATHABLE

 

With the help of our breathable top fabric, air flows through the mattress quickly to boost the speed of heat transfer.
2. HEAT REMOVING

 

SBT shapes function like a series of channels running horizontally both from side to side removing heat by airflow.
3. OPEN CELL

 

All materials are open cell structure to help with temperature control and keep you cool.
10 YEAR WARRANTY | 100 NIGHT TRIAL

Forget the 5-minute trial. Try your bed where you actually sleep.
Compatable With Most Bedframes
The floor
Platform
Boxspring
Slats
Adjustable
A better mattress by design
Introducing LuxiOne, the next-generation mattress at a more affordable price!
Frequently Asked Questions
What is the difference between Luxi and the LuxiOne mattress?

The main difference is that the Luxi is a 3-in-1 mattress and can be adjusted to soft, medium or firm for at home adjustments. The LuxiOne is not adjustable but still incorporates the essential Support Balancing Technology for a next-generation mattress at a more affordable price.
LUXurIous
Second Luxi mattress, first Luxi One mattress. Both are amazing!
Purchased Luxi One Queen
So far it has been an excellent purchase. I will order again when needed.
Luxi One
I've been delaying this review...it's been 25 days since it arrived. Best nights' sleep for as long as I can remember. However, we have it in our loft where the hot air resides during the winter...and we are under 5 blankets...and have a mattress protector on. We are having an issue with sweating. I say all this because we aren't 100% sure which of these factors is the culprit. It's only happening on the body part that is in contact with the mattress vs the part exposed to the blankets. So we've narrowed it down to either the mattress protector or the mattress itself. Other than that we love it :)
The pillows are a bit too firm for our liking so we use them as prop up pillows.
Great Mattress, Seamless delivery!
Three weeks now and we have loved the mattress from day one. We went with the basic model. My husband and I like a mattress on the firm side.