For Lovers of Luxury & Cravers of Comfort.
The best priced luxury performance mattress with advanced shape-matching technology for outrageous comfort starting at $799.
Luxury in a box made fresh to order and shipped within 3-5 days.
Rated The #1 Performance Mattress

"There are many new companies flooding the market that are very similar to Casper and Leesa. Luxi has brought something truly unique to market that has put them ahead of the pack."
- The Sleep Sherpa
6 Reasons To Choose Luxi

Expertly designed and engeneriered to delivery a luxury feel and enhance your sleep experience.
Hand crafted and made in the USA, All Luxi products have been rigorously tested to stand up to years of sleep.

Made with premium raw materials and no middle man puts savings back in your pocket.

Order online and shipped direct to your doorstep in 3-5 days. Free shipping and a 100 night risk-free trial.

Shape-matching technology makes it the most comfortable mattress you've ever slept on.

Our giveback program, #Sleep4Change donates a % of sales to the charity of your choice.

"Forget Cheap Boxed Mattress Options. This Is Luxury In A Box."
#SleepLuxury

"Luxi Is My Mattress Now And Forever! "
"#myforevermattress"

"Hugs In All The Right Places"
"The Comfort And Luxury Is Beyond Compare!"

"The final result is a specialized mattress that ensures body alignment, minimal motion transfer, and edge support."

"The father-daughter team behind Luxi may have cracked the code for the perfect mattress."
"Luxi brings peace to the mattress battle with innovative technology that allows each person to find their specific level of comfort."
The Luxi Difference
Shape-Matching Technology

As leading memory foam experts, we've created eco-friendly foam mattresses that have unique shape-matching abilities that mirror the natural shape of your body for a deeper, more restorative sleep.

We focus on sleep surface innovations and have combined advancements in mattress technology with a unique design to achive optimal levels of softness, cooling, breathability and comfort.

Functions Like Independent, Pocketed Coils
"It's absolute genius how they made the individual pillars to adjust for each part of your body. We've been sleeping on the Luxi for a month now and I am thrilled."
— D. Hopkins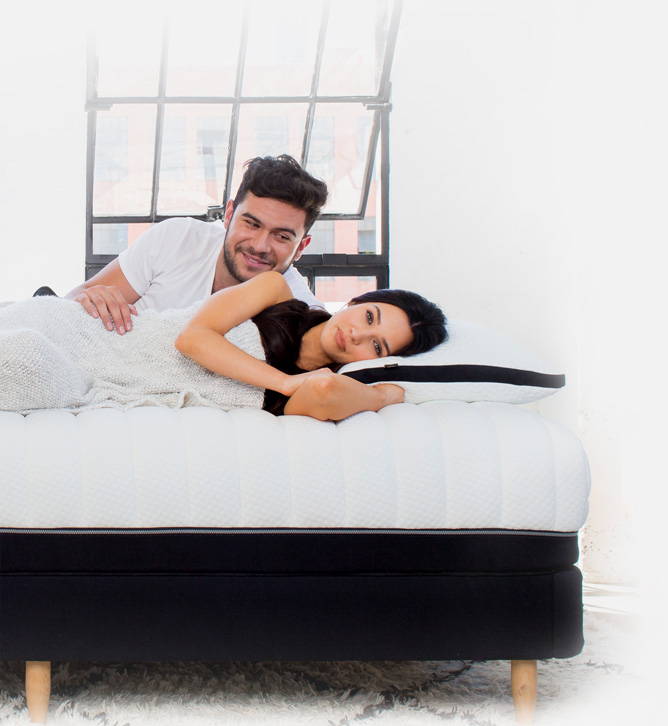 Our Signiture Luxury Mattress

The Luxi 3-in-1 Adjustable Mattress
Unlike other eco-friendly foam mattresses, you can change the Luxi 3-in-1 to be soft, medium or firm in the comfort of your own home. Simply unzip the mattress cover and flip the layers to create your perfect feel. With dual side adjustability, you can have two totally different feels on both sides of the bed.

Affordable Luxury

The Luxi One Mattress
The Luxi One is our most affordable high-performance foam mattress. While it doesn't have the at-home adjustability options of the Luxi 3-in-1, it's still made with the essential shape-matching technology that supports all sleep positions, pressure profiles and body weights.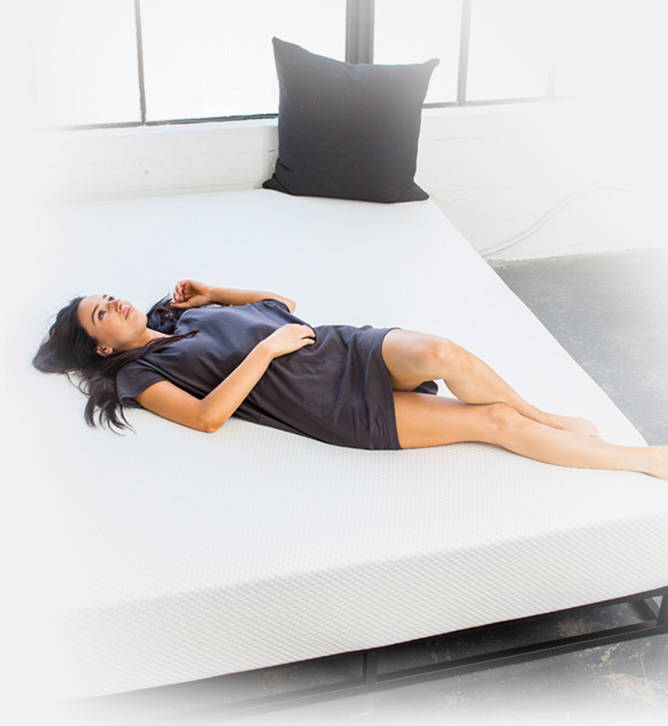 The Highest 5-Star Rating Direct From Customers*
*Data is based on the average star rating of onsite reviews from customers who have purchased a mattress.
More Products For The Perfect Sleep
Luxi products work together to create the perfect sleep envionment.
The Luxi Pillow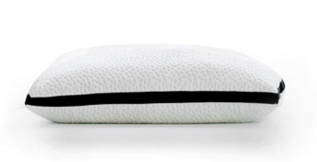 Our unique pillow design delivers the perfect thickness with added benefits for circulation and muscle alignment.
The Luxi Platform Bed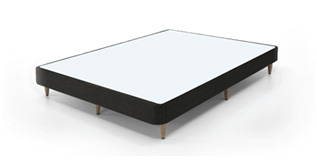 Our easy-to-assemble platform bed provides excellent support and looks great under any Luxi mattress.



Our Mission To Create Healthier People And A Happier Planet
Our Eco-Philosophy
By creating a quality, affordable and customizable mattress you'll keep for a lifetime, we can begin to reverse the troubling amount of mattress waste that litters the world's landfills. And shouldn't that make everyone sleep better at night?
#Sleep4Change
Every night a portion of your night's sleep is donated to a cause you care about. Our #Sleep4Change movement is centered around improvement, awareness, and change. Making the world a better place one sleep at a time.