When You're Comfortable, You Sleep. It's That Simple.
Shape-Matching Technology works with you, to get you in the most comfortable position and allowing you to hold that position all night, for the best possible sleep.
How Will Shape-Matching Technology Change The Way You Sleep?
Shape-Matching Technology is a pressure-releasing grid placed inside the Luxi Mattresses. Made from high performance foam and functions like independent, pocketed coils. When weight is applied, the foam column will collapse under that weight. But as weight lifts, the material will spring back at the body filling any void or curve with perfect support.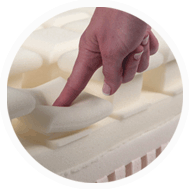 COLLAPSING COLUMN
Cradles both hips and shoulders for the perfect "sink" and "hug".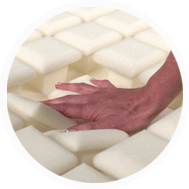 LATERAL MOVEMENT
For perfect Shape-Matching and precise body contouring.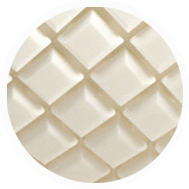 ORGANIZED GRID
A continuous sleep surface for total body comfort for all sleep positions.
Relieves Pressure In All Sleep Positions
Compared to other bed-in-box options, Shape-Matching Technology enhances your sleep by relieving pressure where you feel it most. Filling any curve or void with the perfect amount of support but soft enough to be gentle where you need it most.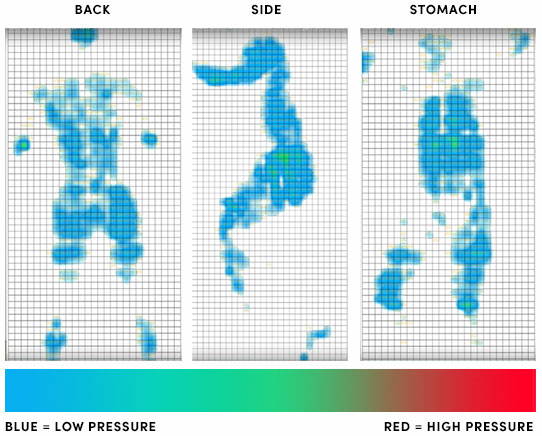 Pressure map tests shows the results of Shape-Matching Technology for pressure relief and weight distribution. Perfect mapping in every sleep postion!
Gives You Proper Support
Precise contouring under your shoulders and hips relieves pressure and aids in proper alignment for all sleep positions. Which means incredible comfort and no back pain.

Continuous Airflow Will Keep You Cool
Shape-Matching Technology works with you, to get you in the most comfortable position and allowing you to hold that position all night, for the best possible sleep.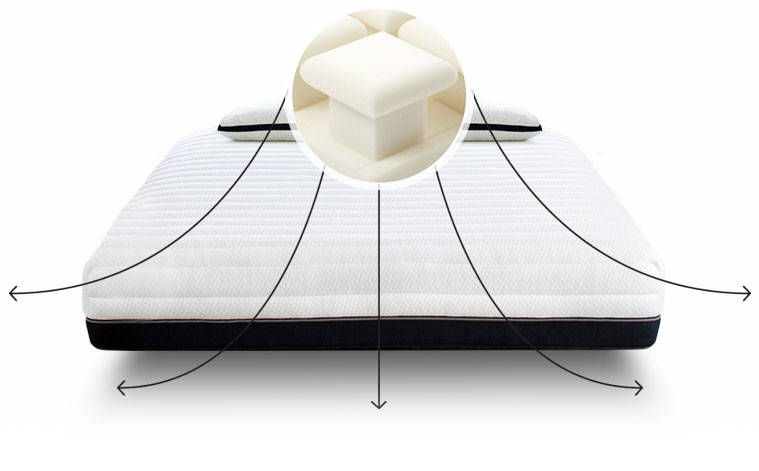 "It's absolute genius how they made the individual pillars to adjust for each part of your body. We've been sleeping on the Luxi for a month now and I am thrilled."


I was won over not only by the price point but the convenience and comfort of the mattress. I liked it so much I've replaced all of my mattresses for my family with Luxi. Luxi also has the best customer friendly representatives. Thank you ALL for a very positive and memorable experience.
C Moseley - Thousand Oaks CA

I have always had issues with sleep and pain in my pressure points. One week into sleeping on my Luxi the pain was gone. Three months later I am still sleeping like a baby. This is the perfect mattress for me.
Mark Fry - Beaverton OR

I went from store to store looking for a traditional mattress when my friend told me about how much she loved her Luxi. I layed on it and knew it was the bed for me. The order process was so easy and it shipped in the time allotted. My bed is so comfortable. I never want to get out of it.
Patty Zolner -Temecula CA

NO MORE BACK PAIN
Whether you're a back, side or front sleeper, Luxi molds to your body, relieving all your aches and pains.

NO MORE INTERRUPTIONS
With Luxi, your sleep is protected from being disturbed by restless partners, kids, and pets.

NO MORE NIGHT SWEATS
Luxi removes heat by airflow, regulating heat for an ideal temperature all night long.
SHAPE-MATCHING TECHNOLOGY
A patented foam technology that cools by air flow and resists sagging and body impressions like no other mattress can.
We Do What No One Else Can
With over 30 years and 27 patents in sleep surface innovations we are masters at engineering, innovating and evolving sleep surface solutions that has brought us to this moment. Combining the most recent advancements in mattress technology with a unique design to achieve optimal levels of softness, cooling, breathability, and most importanlty - comfort.



It's Time To Meet The Mattresses
Both our luxury Luxi mattresses come with essential Shape-Matching Technology.
The Luxi 3-in-1 Adjustable Mattress
Our most popular luxury mattress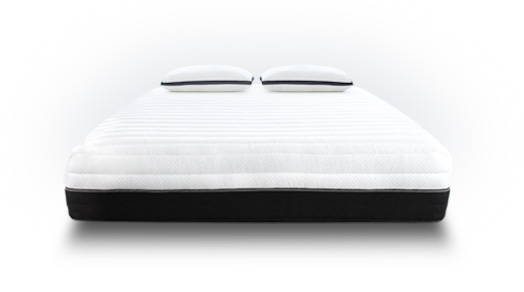 STARTING AT $469 (after discount)
Our most affordable luxury mattress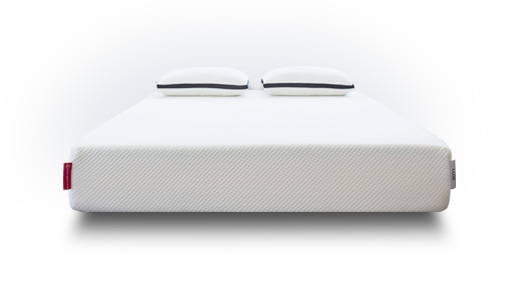 STARTING AT $299 (after discount)