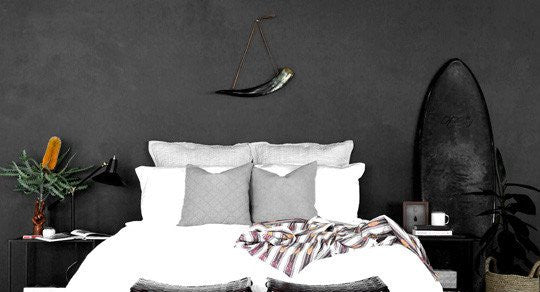 THE NEX-GENERATION MATTRESS HAS ARRIVED
Posted in Sleep Experience on
If you are buying a mattress online, there are a lot of choices.  Many of the online brands are simply glued-up layers of foam and Latex, zipped-up in a bag.  But look out for some of the newer offerings that are a of product and technology evolution.
Nex-Gen products have been born out of first generation products (like Casper, Lessa and Tuft & Needle) and strive to improve on their product weaknesses or downfalls.  They offer the same convenience of buying online, trial and return policies, shipped in a box directly to your door, but they rely more on new technologies to offer better quality and better performance for just about the same price.
Nex-Gen products could, for example be identified as having one or more of the following key features designed and delivered with the intention of creating a better night's sleep for the widest possible swath of the consumer population.
Adjustability - allows for different at-home adjustments to the "feel" of the mattress.
Functional Fabricated Foam Layers - enhances compressible materials, such as memory foam, to increase performance for support, cooling and the perception of softness.
Customization - can be accomplished if the mattress is inherently "open" to the inclusion or additional devices or custom parts.
Having A Selection Algorithm - provides for pre-selection based on logical known sleeper physical attributes.
Adoption Of Micro Coils - producing a more highly compliant and point elastic sleep surface that relies on spring wire technology, focusing on matching the body shape to add a unique softness perception.
Structural Gel - producing a more highly compliant and point elastic sleep surface that relies on collapsing column structural gel, focusing on matching the body shape to add a unique softness perception.
Infused Exotic Materials (with proven health benefits) - not just capable of heat management and or other sleep surface environmental benefits, but where the presence of materials are evident beyond the lab.  Something that can be perceived and measured in the product application, beyond the theoretical.  Celliant, for example, has many clinical trails and affirmative health reports that have been conducted support a positive health claim. No other infused materials have been so well documented..
Broader product selection - "some good 'ol CHOICE" -  by delivering a range of products that collectively cover the traditional "feel" categories of from Soft to Firm and from Plush to Non-Plush.
Here are examples of Nex-Generation Mattresses and key features that put them in the Nex-Generation category
Luxi's Innovative Design Leads the Next Generation of Online Mattresses
Luxi is leading the next generation by introducing a unique patented foam component technology Support Balancing Technology (SBT) and the ultimate experience in comfort and support.  Luxi also offers 3-in-1 adjustability, adapting to each individual's sleep styles.  From soft, medium to firm, the layers inside the mattress can be easily rearranged by unzipping the cover and switching them.  Both SBT and 3-in-1 adjustability are features that showcase the technological advancements in the product and qualify Luxi as next generation.
Benefits of the SBT:
Cooling
Durability
Pressure Relief
Spinal Alignment
Minimizes Motion Transfer
Luxi is a luxury performance mattress, constructed from high quality materials with next generation features, sold at about the same price as the most recognized first generation of bed-in-a-box brands.  Luxi also offers a unique 1000-night trial period as part of their pledge of sleep satisfaction to their customers, proving their commitment to changing both the sleep experience as well as the purchasing experience for the consumer.